November 2022 | Content by Jared Salk, NAPMA Test & Evaluation Branch Chief & CTT Director
FLEP Combined Test Team (CTT) Stands Up
Most of you know that the NATO E-3A Community has embarked on a significant, culminating upgrade to the current AWACS capability: the Final Lifetime Extension Programme, known as "FLEP". This upgrade primarily focuses on Mission System modernisation ensuring the E-3A's operational relevance through enhanced interoperability.

What you may not know is the that at the forefront of FLEP is a joint team of NAEW&C Force and NAPMA personnel called the Combined Test Team or CTT.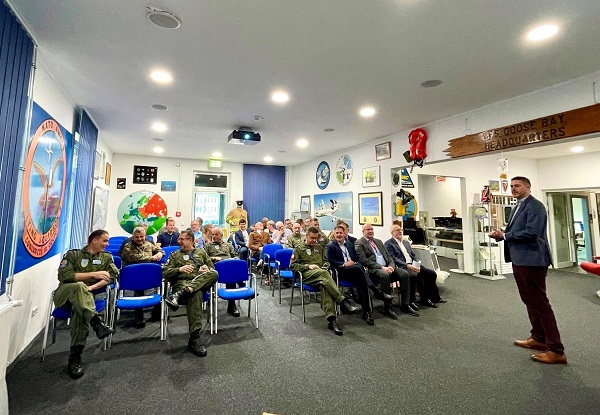 Jared Salk, CTT Director, welcomes the CTT. © 2022 - NATO


The CTT's role is to support the FLEP Contractor, Boeing, at MOB Geilenkirchen with maintenance, operations and test capabilities. Specifically, the CTT will conduct testing of the modified systems both in the lab and the on the first FLEP aircraft, known as N-1 (tail #459). The level of involvement by the CTT is unique in a NATO procurement, considering the amount of hands-on support the team will be providing.
Although the team was heavily involved getting N-1 ready to depart GK in April, the CTT was officially "stood up" on 1 September 2022. The team is composed of 42 dedicated personnel across the various backgrounds, from Maintenance to Mission Aircrew and Test. In addition, NAPMA provides the CTT with engineering expertise and the NAEW&C Force supplements the core CTT with Pilots, Flight Engineers and Maintenance Technicians. In essence the CTT is a mini Force, that will maintain and operate N-1 from the time it returns to GK until the testing is complete.
To realize and host a team of this size, a great deal of work goes into the planning of test locations, office space, IT resources, aircrew training, and more. As CTT Director, recently said it for al to hear, "The Force has done great in the amount of effort put toward the FLEP upgrade and hosting the system test and CTT support activities. We have a long way to go before the FLEP system is ready for Operational Use, but we have no doubt our partnership and daily coordination will be an effective tool in making FLEP a success".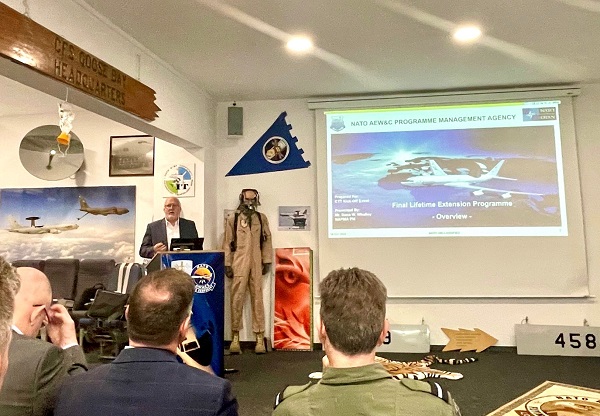 Dana Whalley, NAPMA Chief PM, briefs FLEP capabilities and programme status to the CTT. © 2022 - NATO


The CTT Deputy Director and Senior Military Member, LT COL Bengt Bergan (NOR) stressed, "We are ushering in new capabilities and improving some of the legacy functions. These things cannot be done effectively by a single organization, so it is vital the NAEW&C Force and NAPMA work hand-in-glove in realizing the operational FLEP capabilities".
The N-1 aircraft currently in modification at the Leonardo facilities in Italy is expected to return home to GK in 2023. Test activities performed in the lab will then migrate to the jet, with several ground and flight tests planned. Until then, the CTT is learning the new FLEP system and refining test plans.
We are all looking very forward to the challenge and getting FLEP into the air!